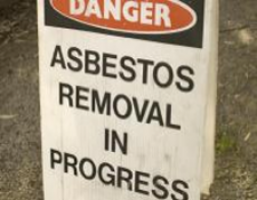 Suitable For: All workers who are liable to disturb asbestos during their normal work should be trained so that they can recognise asbestos containing materials and know what to do if they come across them. The training needs to be appropriate for the work and the roles undertaken by individuals. You will need awareness training so you know how to avoid the risks and how to protect yourself - we also offer yearly refresher tool box training.
| | |
| --- | --- |
| Course Duration | Half day course |
| Certification | In-House Certificate |
| Location | Bristol, Blackburn, Birmingham, Andover, St Albans, Ashford, Cardiff, Coventry, Darlaston, Derby, Dundee, Durham, Edinburgh, Glasgow, Gloucester, Kent, Leeds, Leicester, Lincoln, Liskeard, Liverpool, London, Manchester, Milton Keynes, Newstead (Nottingham), North Wales, Norwich, Peterborough, Plymouth, Scunthorpe, Southampton, Swansea, Taunton, Warrington, Wimborne, Yeovil |
At your own site
Please give us a call to arrange a custom quotation.
This Course Covers:
What is asbestos
History of asbestos and where to find it
How was asbestos used and where
The types, uses and likely occurrence of asbestos and asbestos materials in buildings and plant
An overview of the requirements of The Control of Asbestos Regulations 2012
Responsibilities of the Employer and Employee to avoid danger from exposure to asbestos
The properties of asbestos and its effects on health, including the increased risk of developing lung cancer for asbestos workers who smoke
The general procedures to deal with an emergency e.g. an uncontrolled release of asbestos dust into the workplace
How to avoid the risk of exposure to asbestos.