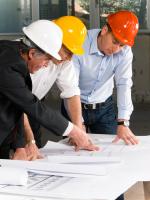 10 day course
The Certificate is a widely recognised qualification and provides an excellent basic grounding in the essentials of health & safety for personnel accountable for these responsibilities in their organisation.
The Certificate is for personnel e.g. managers, supervisors, non-safety specialists etc with health & safety responsibilities & who need a grounding & recognised qualification in occupational safety & health.
| | |
| --- | --- |
| Course Duration | 10 Days, split between 2 weeks |
| Certification | NEBOSH General Certificate in Occupational Health & Safety |
| Delegates Per Course | Minimum No. of Delegates: 1 on an open course Maximum No. of Delegates: 20 |
| Location | Bristol, Blackburn, Birmingham, Andover, St Albans, Ashford, Cardiff, Coventry, Darlaston, Derby, Dundee, Durham, Edinburgh, Glasgow, Gloucester, Kent, Leeds, Leicester, Lincoln, Liskeard, Liverpool, London, Manchester, Milton Keynes, Newstead (Nottingham), North Wales, Norwich, Peterborough, Plymouth, Scunthorpe, Southampton, Swansea, Taunton, Warrington, Wimborne, Yeovil |
At your own site
Please give us a call to arrange a custom quotation.
This Course Covers:
After successfully completing the course the manager will be better able to:
Understand the legal framework, moral & economic requirements & implications for good standards in health & safety within an organisation.
Develop, promote & communicate an effective health & safety culture in an organisation.
Identify the key features of a health & safety policy, the preparations & performance review of a health & safety audit.
Understand the importance of proactive & reactive health & safety monitoring measures.
Identify general and specific hazards in the workplace & carry out risk assessments, record findings & review procedures.
Advise on strategies for controlling hazards, reducing risks & applying safe systems of work.
Identify fire hazards & consequential risks, advise on measures to minimise fire risks & develop fire procedures.
Identify ill health effects of physical processes of work & the environment & recommend suitable measures to combat risks.
Explain the processes & procedures for investigating & reporting accidents and incidents at work.
The 10 day course is based on 3 units as follows:
Unit 1 - Management of Health & Safety - Foundations in Health & Safety
Health & Safety Management Systems 1 - Policy Health & Safety Management Systems 2 - Organising Health & Safety Management Systems 3 - Planning Health & Safety Management Systems 4 - Measuring, Audit & Review
Unit 2 - Controlling Workplace Hazards
Workplace hazards & risk control Transport hazards & risk control Work equipment hazards & risk control Musculoskeletal hazards & risk control Chemical & biological Physical & biological Electrical safety Fire safety
Unit 3 - Health & Safety Practical Application
This is a supervised practical assessment usually carried out at the delegates workplace which needs to be completed within 2 weeks of Units 1 & 2 exam dates.